Thank you so much, Raju Roy. Glad to know that SapnaOnline helped you with your exam preps. Such feedback encourages us to work more. Keep ordering from www.SapnaOnline.com #SapnaOnline. Shop the Online Book Mall with the free SapnaOnline Android app. Choose from the massive selection of Books, Audio Books,Movies and TV Shows and the best in-line stationery amongst other categories. Shipping Pan-India is absolutely free! Special Categories like for students – Competitive Examination, School textbooks, College Textbooks from 1000's of publishers. Including NCERT textbooks.
2 Books per day / More than 6000+ books so far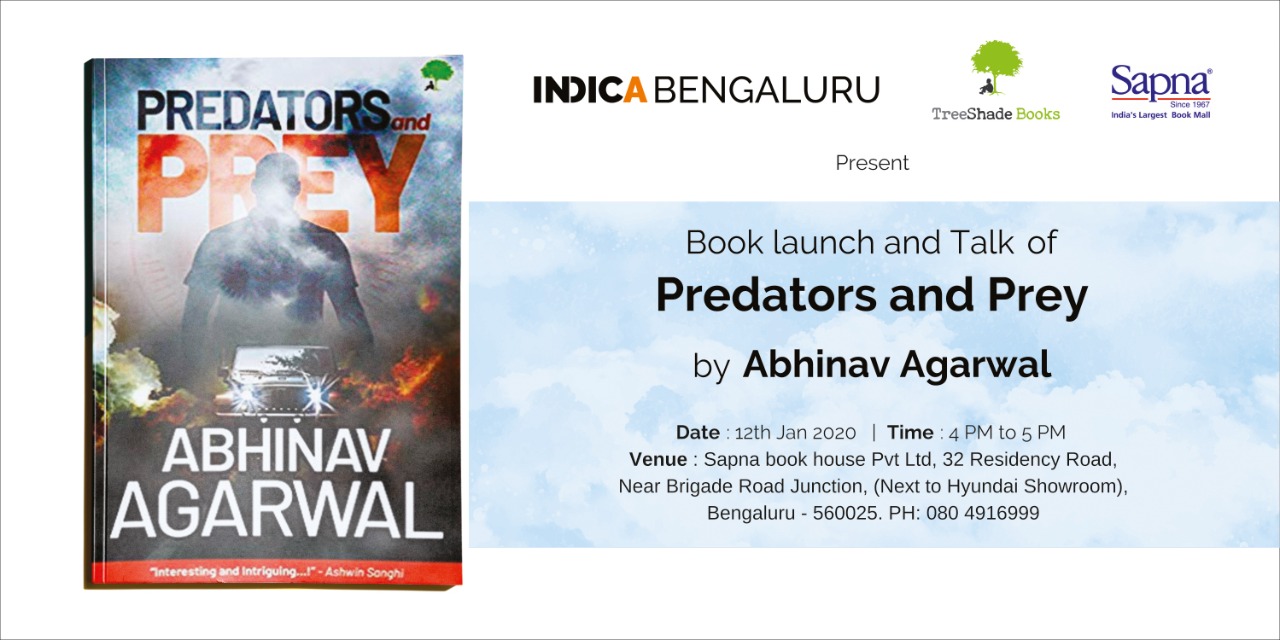 Sapna Book House has been published more than 6000+ book titles till date. Sapna Book House has published over 6000+ titles by reputed Authors & Personalities ​like Honorary Prime minister of India Mr. Narendra Modi Ramachandra Guha , Nissar Ahmed , M Veerappa Moily and the likes.
Sapna Book House has ​been publishing books for more that 26 years covering thousands of titles across the globe.
​The Publishing is catered to English and all Indian language​s.
Sapna Publishing
Sapna Publishing Browse from over 6000+ Sapna book house published titles
Know more
More than 6000 books published so far.
We have published more than 6000 books under many genres.
Head Office
3rd main road
Gandhinager
Bengaluru - 560009
080 40114455
[email protected]
Distribution Centre (Warehouse)
No.46/g Old No.17/g,
Industrial suburb,
1st Stage, Yeshwanthpur,
Bengaluru, Karnataka 560022
Sapna Book House today is India's largest multi brand retail book store covering a magnanimous 5,00,000 sq feet of customer retail space along with a 150,000 square feet of office retail space in India.
What started of as a humble beginning with the objective of educating the neighborhood has turned out to be the onestop solution for education, academic, fiction, non fiction, business, management, rare , antic and all possible books under the sun in India today.
With over 60,000 walk in customers every single day across all stores, Sapna Book House has given the largest entry point for families to walk in and browse through more than 250 categories in books alone!
The biggest category Books, has a staggering 5,00,000 active book titles on display across 250 categories.
One can find right from the Sidney Sheldon's to Chetan Bhagat's to Amish Tripathy's to Shobha de's to Sudha Murthy's to Mark Zuckerberg's, to James Patterson's to Harper Lee's to Robin Sharma's to Devdutt Pattnaik and many many more.
Sapna Book House stocks the largest collection of Academic and Educational books in the country too. From Medical, Engineering, Computer Science, Management, to school textbooks of ICSE, CBSE and state board syllabus is available at all the stores.
Sapna Online
It also carries the largest collection of Kannada books in the world! With more than 100,000 active live kannada book titles on the racks!
Apart from Kannada books, Sapna Book House has more than 50,000 titles on Tamil and other regional languages.
At Sapna Book House, one can also find 50+ other catalogs apart from books. One will find wide range of products of stationery, , audio books, magazines, movies, music, back2school products, baby products, sportz zone, gift items, chocolates,Games/Gadgets, board games, fun learning products and many others on display.
Sapna Book House also holds the record of the largest Book Showroom in India
[Limca Book of Records and India Book of Records 2007-2018]
The Founder Chairman and the Managing Director [Suresh Shah and Nitin Shah respectively] have been awarded with the prestigious Karnataka Rajyotsava Award for excellence in the field of education and literature by the Govt of India!
Sapna Book House engages in numerous activities such as : Book launch's , book reading, story telling, painting competition , quiz competition and art & craft culture on regular basis.
Sapna Book House has 20+ Categories like Music&Movies , Stationery , Greeting Cards , Sportz Zone ,Baby Products , Gamer's Zone, Toys & Books apart from many others!
Sapna Book House Online Book Shopping
Sapna Book House has been awarded the 'Best Retain Experience Store' in the Country by the FBPAI.