Portable IMSI Catcher (2G/3G/4G/5G) This highly compact device which fits neatly into a jacket pocket allows conducting close-up operations covertly (GSM, UMTS, LTE) while being located in the immediate vicinity of targets.
Added a new guide for a newer Ubuntu version - here: ADDED INFO: NB: Jesper Jorwensen tol.
Phone calls and SMS messages interception - IMSI catcher from the 2G, 3G and 4G networks
­
One distinctive example of what an Active IMSI Catcher might do is the forced downgrading of their target mobile device to use a less secure radio interface. This detection of an Active IMSI Catchers can be difficult, involves a lot of local measurements and often can and has in the past led to false positives, but it gives some results. LOW-COST LTE IMSI CATCHER (STINGRAY) Despite common assumptions, in LTE the IMSI is always transmitted in the clear at least once ─ If the network has never seen that UE, it must use the IMSI to claim its identity ─ A UE will trust.any. eNodeB that claims it has never seen that device (pre-authentication messages).
Imsi Catcher Kit Box
Note!
Phone calls and SMS messages interception - IMSI catcher from the 2G, 3G and 4G networks professional product, manufactured on request ONLY for authorized institutions (not available for individuals and private persons).
The device price depends on its configuration.
To quote you we need to know a few things:
1. Which work mode are you interested in?
2. How many targets do you want simultaneously intercept?
3. What range do you need to cover?
4. What are work frequencies in country where you would use it?
5. Which GSM networks do you want to intercept?
6. Do you need any other features (triangulation of geographical location, selective jamming, voice identification etc)
7. End user full name and full address
Please send me your configuration so we will be able to consult it with engineers and quote your enquiry.
Depending on the customers' needs, it is possible to personalize the configuration of the device as well as adding additional modules such as jammer. For more information, check our store or ask our specialists via email [email protected]
IMSI catcher is a tactical and undetectable system for monitoring transmissions in 2G, 3G and 4 G mobile networks. The system enables secret, full-duplex interception of both SMS text messages and voice connections - incoming and outgoing.
Imsi Catcher Kit
The main task of the IMSI catcher is mobile phones tracking and inconspicuous obtaining of IMSI/IMEI identification numbers of persons wanted or under surveillance within about 1 km distance with possibility of increasing it to 2 km (personating a BTS station). By reading IMSI / IMEI numbers, the system creates a list of phones working in your area. When the particular number was tracked the operator can monitor the two-way GSM transmission (incoming and outgoing transmissions, to and from the target and a receiver).
When the particular number was tracked the operator can monitor the two-way GSM transmission (outgoing transmissions from the target and a receiver). In addition, remote manipulation of communication enables blocking, redirecting or changing the content of the information sent.
Another advantage of the IMSI catcher is that it enables positioning of the target via triangulation of the existing mobile network, however, one should have in mind that accuracy depends on the density of the base stations. The system also enables remote activation of GPS locator in the telephone.
­
Only for authorised bodies
IMSI catcher is a professional surveillance tool that is available only to authorised state institutions.
Although the IMSI catcher provides a number of surveillance possibilities it is easy to use. Interface has been designed to facilitate operation for people who had never used this device before, so that to ensure 100% effective operation in stressful situations.
Key features of the mobile phone tracking system IMSI catcher
real-time monitoring and control
A5.1, A5.2 and A5.3 encryption support
full 2G, 3G and 4G support
full duplex - interception of two sides of communication
adjustable output
stationary and mobile operation
interception of IMSI/IMEI
selective jamming
fully transparent
intuitive graphical user interface
remote activation of the target
interception coverage up to 1 km
compatible with GSM DF system
remote manipulation of communication
automatic voice identification
target location via DF subsystem or tracking devices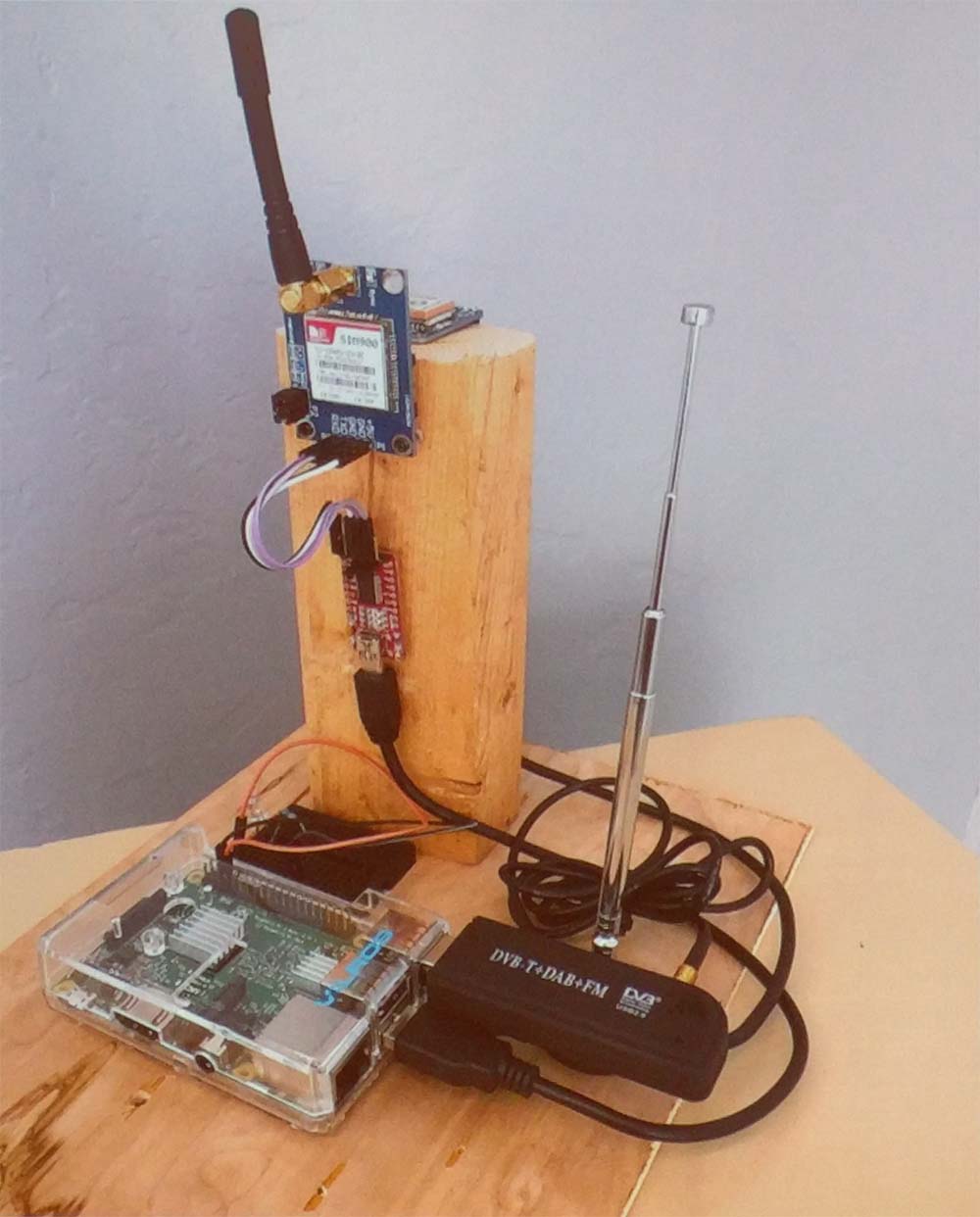 Imsi Catcher Kits
Specification of the IMSI catcher for GSM interception from tetworks 2G, 3G and 4G
1 possibility to extend range up to 2 km through power amplifier and antenna
Capture range of the IMSI catcher
1 km 1
Real-time monitoring
yes
Encryption support
A5.1, A5.2, A5.3
GPS location
yes
Full Duplex
yes
Output power
adjustable
Operating mode
IMSI capture

3G - 850, 900, 1700, 1900, 2100
4G - 700, 1800, 2100 / 700, 850, 1700, 1900

Interface
graphical
Additional features of the IMSI catcher

real-time tracking
cooperation with GSM DF system
GPS location
voice identification
­
Imsi Catcher Kit Kat
Set
The content of the IMSI catcher for phone calls and SMS messages interception kit depends on the system configuration. For details, please contact our specialist (44) 020 3290 1199.
Imsi Catcher Kit Build
Portable IMSI catcher introduces a new age for tactical systems in the services of intelligence agencies. This highly compact device which fits neatly into a jacket pocket allows conducting close-up operations covertly while being located in the immediate vicinity of targets.
Our mini IMSI Catcher can also be used as portable cellular locator (PCL) for tactical geo-location tracking and identity extraction. The device fully supports all GSM (900/1800, 850/1900), UMTS (2100, 1900, 1700, 900, 850), 4G/LTE & 5G bands and runs on battery that lasts for 6+ hours.
Combined with another compact unit, which does not even necessarily has to be located next to it, it also provides full interception capabilities (Call Interceptor, SMS and Data).
Direction-finding system;
Untraceable IMSI / IMEI extraction and tracking for 2G, 3G, 4G & 5G;
Location tracking: RF Measurements based positioning, distance measurements, distance measurements intersection, power reading measurements, Active Positioning:
Interception capabilities: Voice, SMS, Data (optional), SMS modification (optional);
Real time deciphering & interception: (require 2 units);
High range operation;
Silent Ring. Call to target feature;
User friendly touch screen interface;
Automatic target search;
Robust and fast operation;
Compact and lightweight solution.
Operation System: Android 4.4.4;
Antenna: (directional / omni-directional);
Supported frequency bands: 700/850/900 /1500/1700/1900 /2100/2600 (GSM, UMTS, CDMA, LTE, 5G);
Intercepts: IMSI, IMEI, TMSI, IMEI-SV;
System output: up to 500 mW;
Power source: 12V DC;
Active range: 300m;
Battery: Li-Ion, 6+ hours (standard working time);
Dimensions: HWD 19.5×9.2×4.2 cm;
Weight: 0.6 kg;
Delivery set: IMSI Catcher, Laptop, antenna, protective case, software;
Shipping: Worldwide.
SS7 Geolocation & surveillance of any cell phone
SkyTrack is a unique SS7 protocol based solution designed to locate, track, intercept voice calls, SMS and manipulate GSM / 3G / 4G subscribers covertly virtually anywhere in the world, all in real-time using a very friendly user-interface and graphical supported maps, even if the subscriber's mobile phone is not GPS enabled. SS7 geolocation & surveillance.
Tactical Wi-Fi interceptor
Our tactical Wi-Fi interception automatically generates access to the data traffic of your targets' laptops, tablets, and smart-phones (Android, iOS, Windows Mobile), and silently intercepts the targets' communications. Our high-tech Wi-Fi spy solution automatically gathers highly valuable intelligence. View Details.