The most fun digital scrapbooking site on the Internet. Free digital scrapbook software, scrapbook templates, backgrounds, and scrapbook embellishments helps you design, print and share your scrapbooks with friends and family. Beautiful 12x12 and 8x8 scrapbook prints and photobooks. Design custom scrapbooks in 5 minutes Hundreds of templates, 2M+ photos, 130+ fonts. Make a scrapbook for free! Scrapbook & Photo Collage is a WYSIWYG scrapbook designer and photo collage printing app. It allows you to easily layout your photos and add decorative embellishments for printing.
In older times, people used to create hard paper albums to save their precious images in an arranged way, and most of the people had about 5 to 8 picture albums in their personal storage. That was a time when the digital media was not so popular and the only way to save those moments was to have the hard copy of photos arranged in an album. Nowadays, most of our image related data is saved in our digital devices like Mobile Phones, Tablets or Systems and the amount of data is numerous. Some may have about 1000s of pictures, and it is very costly to get all the photos developed and be saved in a book album. Plus saving all the albums will take a lot of space in your house or office. This is why now you can create digital scrapbooks which are just like a photo album but in a digital form. You can create as many scrapbooks as you want of about any sizes. Select some pictures, select a template from the software, and boom, your scrapbook is ready which can be shared through your friends and family. This way, you save a lot of space in the house and keep all the data you want to yourself. To create a scrapbook easily, you need the help of software which will let you create a scrapbook. A list of software is given which will let you create scrapbooks easily from which you can select and use any software you want.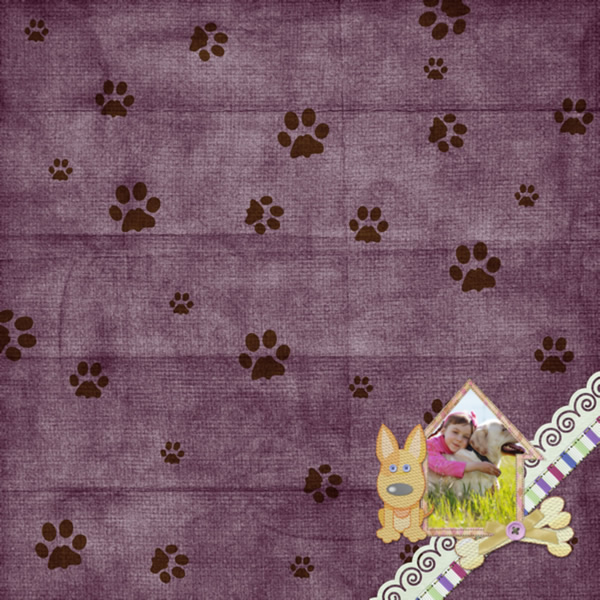 1. Scrapbook Flair
Scrapbook Flair is a great software to make beautiful scrapbook pages from your digital photos. The software is rich with features, and even a beginner can use it to create a scrapbook. Along with scrapbooking the photos, you can edit them in the software and make adjustments like Red-Eye Correction, colour/brightness adjustment and also apply some filters with cool effects. To use it, you need to have a Microsoft Windows Operating System running on your desktop. The software is multilingual, and it is a freeware with no strings attached. You can enjoy using it by just downloading it and installing it.
2. Treasure Book
Scrapbook deluxe free download. Multimedia tools downloads - Scrapbook Factory Deluxe by Nova Development. And many more programs are available for instant and free download. 6.CropMom Drag-and-drop interface Free of charge Free elements Detailed guides.
Treasure Book is a DIY photo product creation software which allows you to create different kinds of scrapbooks with ease. The software has many templates available to be chosen, and your scrapbook will be ready in moments with this software. You can create Photo books, Photo Calendars, Canvas Prints, DIY Posters, Own postcards and many more in this software. The official website of this software also offers the users to mail their creation to them, and they will have it printed and delivered to your doorstep. However, printing is not for free as the software is.
CONTINUE READING BELOW
3. Fotowall
Fotowall is an open source tool for arranging your photos in scrapbook form. It has many pre-built templates with which you can create your scrapbooks easily and efficiently. You just need to select the template and some photos; the software will add them in the order you added them and in the respective shapes and arrangement of order. You can create original pictures, wallpapers, postcards and covers, print super big posters with a small printer and much more. Because the software is open source, it is freeware, and you can download it from its official website.
4. HP Photo Creations
HP Photo Creations is software by HP Company which is one of the world's leading printer companies. It lets you create photo books, calendars, collages, greeting cards and another keepsake which holds emotional value for you. The software is very easy to use, and if you have a printer installed, you can print those scrapbooks directly from the software. This software is available for both Microsoft Windows and Macintosh. If you want to run it on Windows, you need to have Windows 7 or any later version of windows.
5. FxFoto
FxFoto is a high-class editor which holds many features to help the users in editing Photos. The software has won awards for the number of features it offers, and all the features produce good results. This software lets you scan the whole computer for Photos; then you can see a detailed tutorial on using the software for editing photos. In this software, you can set the image to be edited automatically, and it will give you a better resulting image. However, you can also custom edit the image from the start or even edit the auto edited image for more improvements. Scrapbooks and collages can also be made in this software.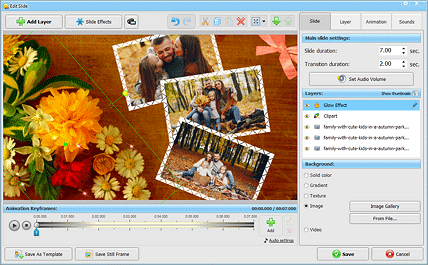 6. Smile Box
Free Scrapbook Software For Windows 10
Smile Box is a good software for any individual, professional or a home user. The user interface of the software is built for fast speed and performance and you can rely on it. YOU can create Flyers, eCards, Visiting cards, Invitations, Slideshows and use it for business purposes too. Creating scrapbooks is also a piece of cake in this software and you can start creating it right away ate you install the software. When the forming process is done, you can share the created file with your friends and family directly from the software.
Downloadable Photo Scrapbook Software
How to make your own scrapbook
Free Scrapbook Software Programs
Start with inspiration

We hook you up with thousands of professionally designed templates so you're never starting from a blank canvas. Search by platform, task, aesthetic, mood, or color to have fresh inspiration at your fingertips. Once you find a graphic to start from, just tap or click to open the document in the editor.

Remix it to make it your own

There are lots of ways to personalize your scrapbook templates. Change up the copy and font. Sub out the imagery with your own snapshots or short video clips. Or browse from thousands of free images right in Spark. Spend as little or as much time as you want making the graphic your own. With a premium plan, you can even auto-apply your brand logo, colors, and fonts so you're always #onbrand.

Amp up the flair

It's easy to add extra flair and personality to your projects with Spark's exclusive design assets. Add animated stickers from GIPHY or apply a text animation for short-form graphic videos in one tap. We've taken care of all the boring technical stuff, so you can focus on your message and style. You can also add collaborators to your project, so you can have more hands on deck bringing your photo book to life.

Resize to make your content go further

Gone are the days of having to memorize image dimensions for every single platform. Once you've landed on a design you like, you can easily modify it for any social network by using Spark's handy, auto-magical resize feature. Simply duplicate the project, hit resize, and select the platform you want to adapt it for and our AI will take care of the rest. Boom! Content for all your channels in a fraction of the time!

Save and share your scrapbook designs

Once your scrapbook page designs are complete, hit that publish button! You can share your designs digitally via email, link sharing, or by posting to your social channels. Then, print out your pages at home or send them to a professional printer to get them bound into a beautiful, bespoke scrapbook! And, Adobe Spark saves your designs, so you can always revisit your pages if you need to update them.