Forgot Windows 8 Administrator Password
Hello Friends, come back with interesting article how to hack or reset computer administrator password through guest account on windows XP, Window 7/8/vista. In this article am going to tell u how to know and reset the administrator password through the guest account. you can use this for hacking purpose or reset the password when u forgot the admin password.
Recommended article to read

=>

How to Hide Folders using Command Prompt in Windows
Today I will provide you two awesome methods through which you can crack admin account through guest account.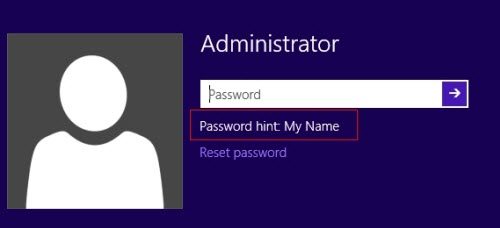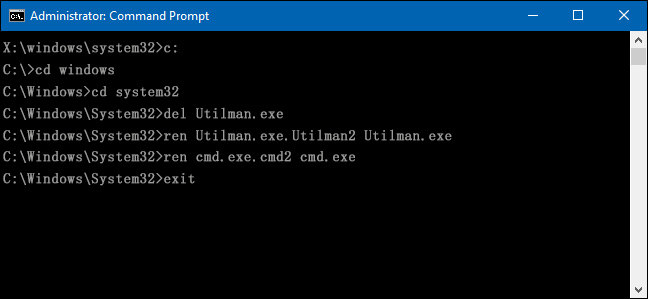 Theoretically, it's difficult to directly find Administrator password with CMD on your Windows 8/8.1 computer, but you can use it to bypass or change the admin password, which also allows you regaining access your PC. To remove Windows 8 password using CMD 1. Type cmd on the search box and right click to run as Administrator. What to do if you forgot Windows 8 administrator password? Is there any other option to unlock your computer than re-installing Windows 8? In this tutorial we'll show you how to reset Windows 8 administrator password in case you forgot the password or the administrator account is locked out or disabled. How to Reset Forgotten Windows 8. How to Crack Administrator Password on Windows 10/8/7/XP Using Third-party Software If you don't have another admin account on your PC or don't have the windows recovery disc, even then you can crack administrator password. There is an easy way to reset the forgotten Windows 8 administrator password. It's Windows Password Key. It can make sure that you remove the password without any data loss. Here you can follow the instructions below: Step 1: Download Windows Password Key on any PC you have access to. Step 2: Run the downloaded file to install it. Reset disk is the most appropriate utility for Windows 8 admin password recovery. It is usually created before you forgot admin password. So on logon screen, when you type wrong password, a message will prompt you clicking "Reset Password" link to go on Windows password reset.
Forgot Password For Administrator Account Windows 8
Go to C:/windows/system32/.

Copy 'cmd.exe' and paste it on desktop or anywhere you want.

Rename 'cmd.exe' to 'sethc.exe'.

Copy the new 'sethc.exe' to system 32, then windows asks for overwriting the file, then click yes.

Now Log out from your guest account and at the user select window+press shift key 5 times.

Instead of Sticky Key confirmation dialog,command prompt with full administrator privileges will open.

Now type " NET USER ADMINISTRATOR "urpass" where "urpass" can be any password you like and press enter.

You will see " The Command completed successfully" and then exit the command prompt and login into administrator with your new password.

Thats it! you hacked administrator through guest account.
Forgot Administrator Password Windows 8 No Reset Disk
Firstly log into Guest Account of your system, Right-click on the "My Computer" and Select the option "Manage".

On the left sidebar the "Computer Management (Local).

Double click "Local Users and Groups" option From "System Tools" tree.

Click the "Users" option.

Now you will see the list of users on the right side pane, such as Administrator, Guest etc.

Right click the "Administrator" and select the option "Set Password" option.

Now you will see a warning message, Click on proceed.

Now the system asks you for "New Password" and "Confirm Password".

After entering the password click on "OK". Now now restart your system and log into the Admin account using the password you Set.
Note: This article is for purely educational purpose only, Don't use it against anyone to harm and Alltechspot is not responsible for any illegal activity based on the content.
How Do I Recover My Administrator Password
Hope this small tip will help you to hack or reset administrator password if you have any other method plz leave your method in the below comment box, so that i will update and include your method.in this article.
Forgot Administrator Password Windows 8.1
Lost Administrator Password Windows 8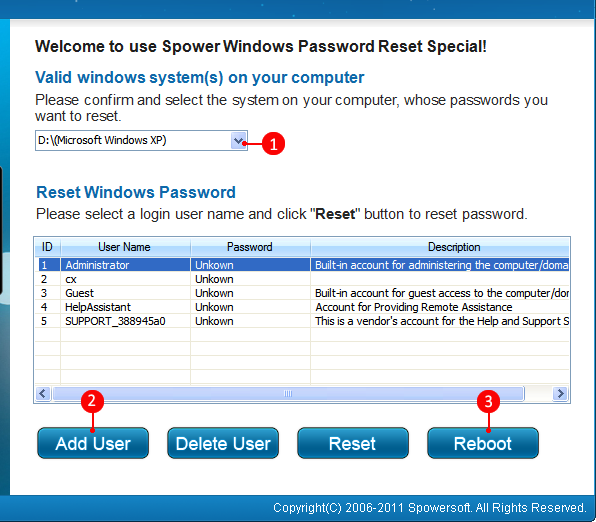 Forgot Administrator Password Windows 8 Pro